Use a separate notebook for the 50 Scripture readings
On ever clean page write:
The date when you read the Scripture passage.
The Scripture passage for the day.
The 3-column table.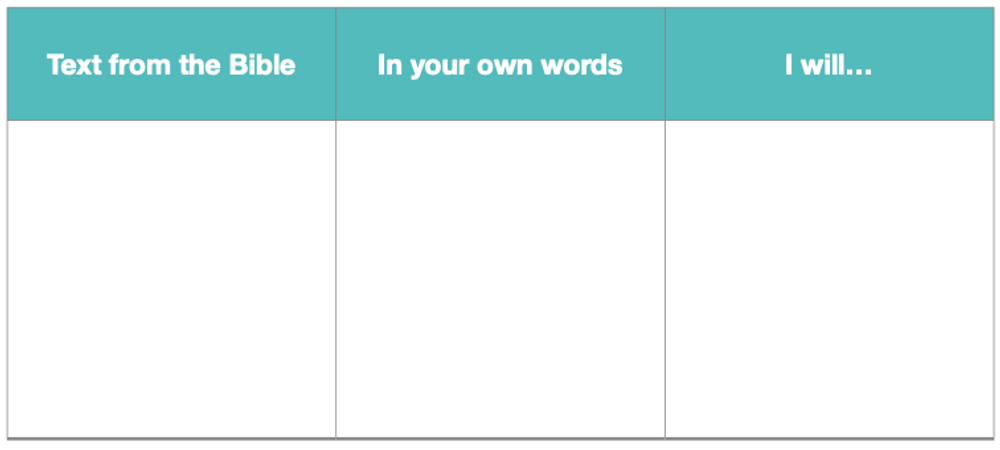 Fill out every column of the table as you read each Bible passage listed in the "Life Habits of a Disciple of Christ.