In this section, we would love to give you a simple tool that can help you to pray strategically. Implementing this "prayer strategy tool" will be one of your homework assignments after completing this course.
First, we have to understand why we actually need a chart for a prayer strategy. Very often people pray for needs or for salvation, but rarely take a strategy approach to it. This simple tool allows us to comprehend the Great Commission through strategic prayer for specific unsaved peopler or families. This tool will also be useful for tracking your interactions with those to whom you minister.
The church is divided into two parts. The first part is for the names of people for whom we pray. The second, is for what we specifically do to multiply disciples – we mark this either with "X", the words "Yes/No", or the calendar date it is accomplished.
Print out the prayer strategy or draw the "prayer strategy chart" in your notebook. Write out the names of people for whom you are praying. The first step in the prayer strategy is to begin praying and fasting for them.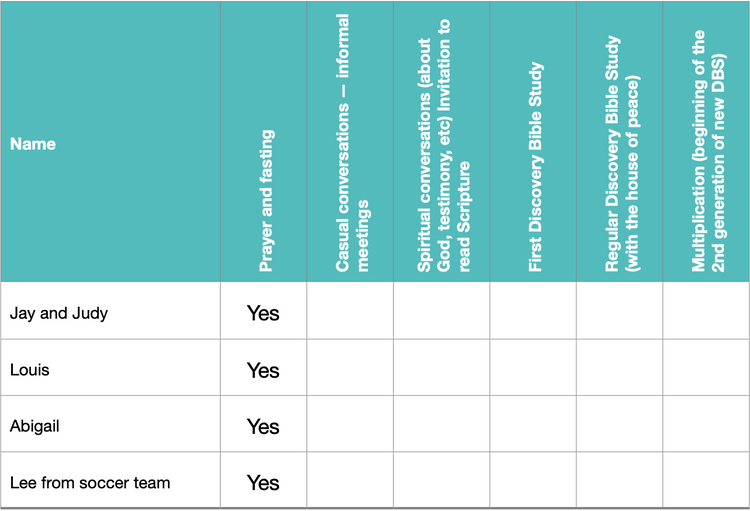 Next, we meet with them informally to build our relationships. We note this for ourselves in the chart and continue to pray.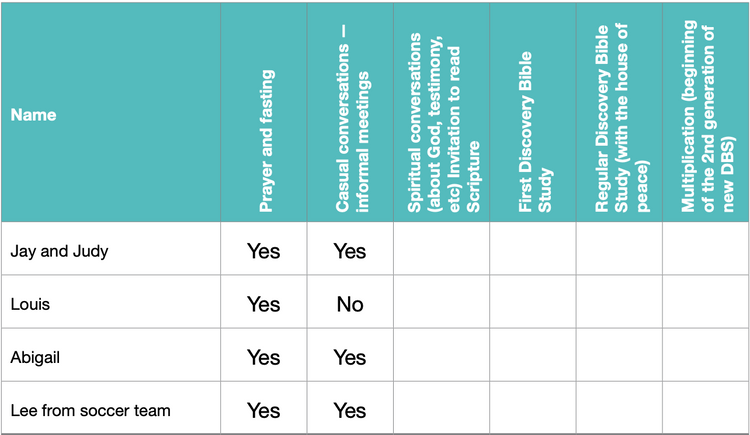 Next, we have spiritual conversations and invite them, along with someone they're close to, to read the Scriptures with us in the form of a Discovery Bible Study. When we have done this, we make it in the chart and continue to pray.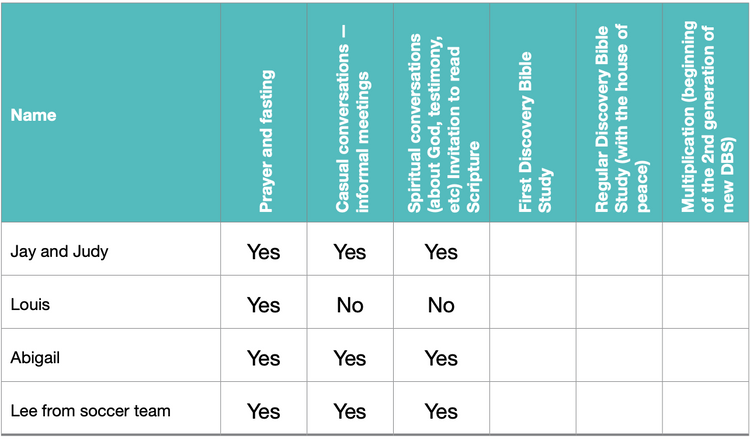 Next, we have our first Discovery Bible Study. We note this for ourselves in the chart and continue to pray.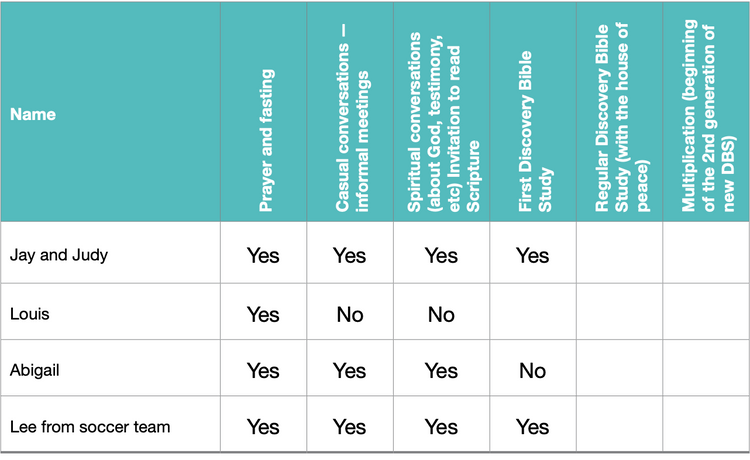 The next step – we ask the group if they would like to read Scripture again together and begin having regular Discovery Bible Studies with this "house of peace". We mark for ourselves when it has become regular and continue praying for them.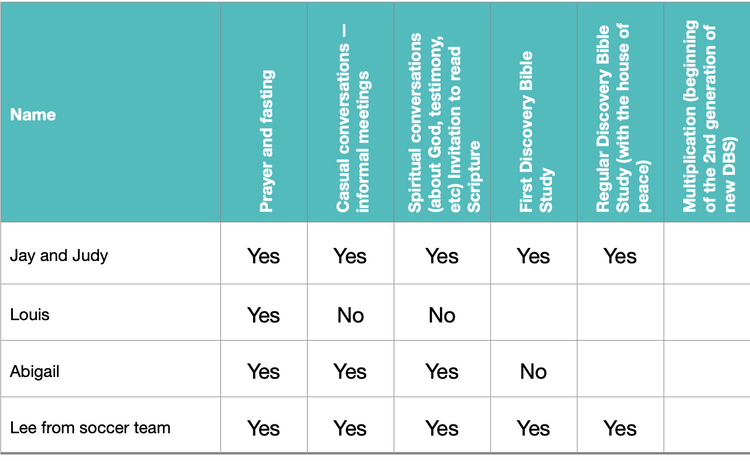 The next step, we encourage our disciple(s) to begin a new Discovery Bible Study with a new group of people. We mark the last column when our disciple begins working with his/her own disciple(s). We continue to pray for these people.
We update this prayer strategy regularly, marking down each step of disciple making process.