During this session, you will focus the group's attention on the Scripture passages that speak about obedience and encouraging one another in groups.
Read out loud John 14:15, 21, 23, and 24 and answer the following questions:
What do these verses have in common?
Why does Jesus repeat this idea several times in a single monologue?
What really proves our love to God? How can you distinguish people who love God from those who don't?
Read the following passages:

It is important to encourage each other every day – this protects us fro m sin.

It is important to way out for each other. It is important to encourage each other to do good deeds.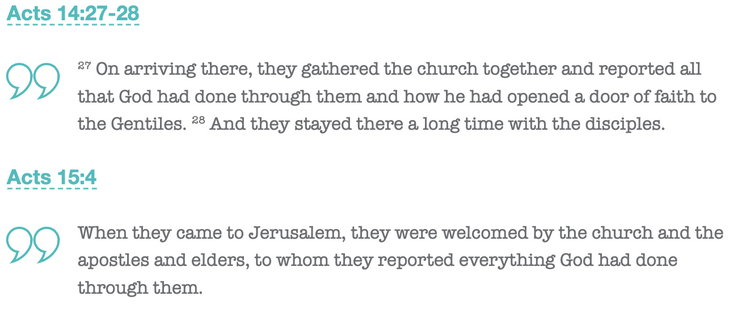 Paul and Barnabas were messengers of God, leaders of the church, but they always gave a report of their activities.
Definition of Accountability Group:
Accountability group – a group of people that have finished Online Training on discipleship and have made a decision together to be the Scripture and make disciples, thereby fulfilling the Great Commission.
If you are going through this training alone, we urge you to find at least one more person to join you on this journey.